Thu/Jan/2018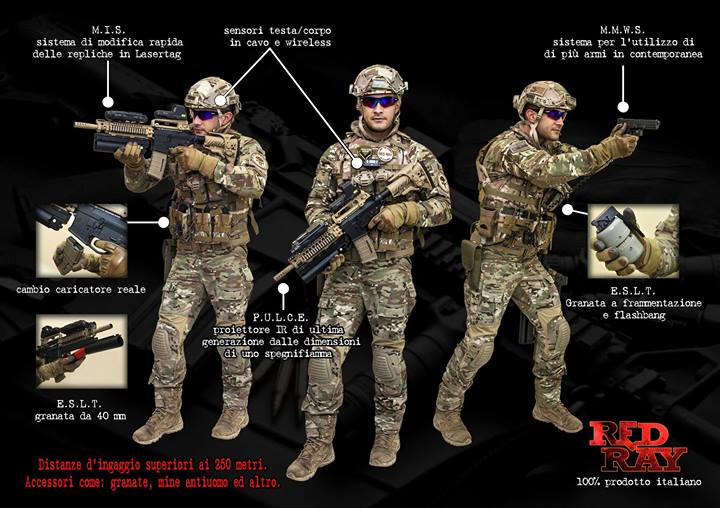 Thanks to his skills as engineer and ex- softgunner, the IREvolution LEGION association's President, the first Italian LaserTag club, together with a group of friends, founded the RED RAY. Red Ray is a company dedicated to the production of Laser Tag integrated systems, participating and winning "TECHFRAME" in 2009, issued by the Scientific and Technological Park of Salerno, in collaboration with the University of Salerno and Samnium.
The Rifle-Replica used for LaserTag game are ASG type (Air Soft Gun), for the uninitiated, the Rifle-Replica used for the soft air game, the faithful replica of the Real-Rifle.
The firmware is updates many times (more than forty times, from version 1.0 to 1.9g), to eliminate all bugs, to improves and implements a lot of game options, up to a total Re-Edit in October 2011.
In addition to the weapone edit, the RED RAY pays attention to everything that the modern view of militaria has provided.
Via M. L. King, 12 – 84080
Pellezzano (SA)
Administration
+39 339.5895.527
Technical Assistance/Information
+39 328.4151.367
Sales/Buying Support
+39 333.6334.515
Information
info@redray.it
Administration
amministrazione@redray.it
Technical Assistance/Informazioni
direzionetecnica@redray.it
Sales/Buying Support:
sales@redray.it
[huge_it_maps id="8″]