Thu/Jan/2018
Our activity consists in development and manufacture of the equipment intended for military-sports game laser. "LSD Electronics" Company has been on the market for more than 5 years, during this time we have gained considerable experience in designing and producing laser systems of different generations.
The development of equipment for such a high-tech game is a serious matter requiring a thorough scientific and technical base. Well-coordinated work of all divisions and presence of the high-class scientific and industrial base allows "LSD electronics" to produce the products of the highest quality.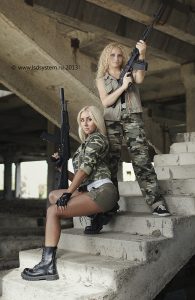 The company is intensively engaged in introduction of technical novelties and improvement of functionality of the manufactured equipment, carefully analyzing each stage of design and production. Our company works in accordance with ISO 9001 quality Management standard. Therefore our partners and potential buyers can count on constantly growing quality of the manufactured equipment.
The price policy of "LSD electronics" is fundamentally democratic. The introduction of new technologies in production helps to reduce the price of manufactured products.
LSD ELECTRONICS manufacturer of laser equipment.
440068, Russia, Penza City, ul. Sukhumi, 75
+ 7 800 700-35-44
clients@lasertaglsd.ru
[huge_it_maps id="5″]